Tooth Extractions – Santa Clarita, CA
Greater Protection for Better Oral Health
Dr. Ramtin and our team at A New Smile Dental believe in helping patients keep their natural tooth structure as long as possible. This means opting for treatments like dental crowns and root canal therapy when a tooth experiences severe decay and damage. However, when alternative solutions prove ineffective, the tooth may no longer be viable and thus, put your oral and overall health at risk. This is when tooth extraction is necessary. While it is never the first choice for our dentists, it is a necessary treatment option when it comes to ensuring greater protection for your oral health. Contact us today to learn more about tooth extractions.
Why Choose A New Smile Dental for Tooth Extractions?
Personalized Treatment Plan for Each Patient
Dentist Who Brings Years of Experience
Multiple Tooth Replacement Options Available
When are Tooth Extractions Necessary?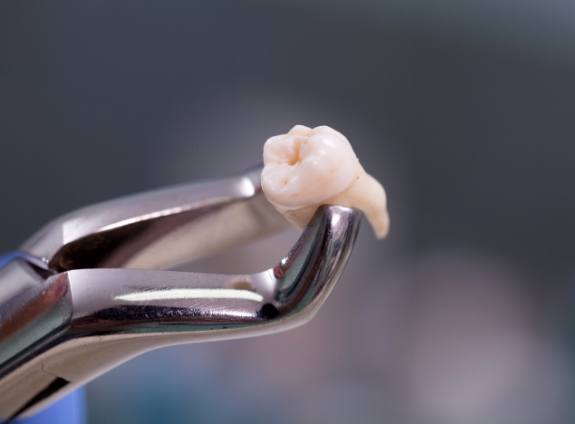 The only way to know if you need a tooth extraction is to meet with Dr. Ramtin for an initial appointment. Many individuals assume that removing a tooth will be "easier" than having it capped or treated with root canal therapy, but the truth is that it can end up costing you more in the long run. Tooth replacement options can be costly over time, depending on the kind you choose. Not to mention, there are many benefits when it comes to keeping your natural tooth structure.
However, when a tooth can no longer remain in place for one of the following reasons, your dentist will recommend an extraction:
Significant decay has caused the tooth to no longer be viable thus, putting your oral health at risk
Severe facial trauma
Overcrowding that can hinder the success of orthodontic treatment
Baby teeth that have yet to fall out but must in order for permanent teeth to erupt
Advanced periodontitis has caused teeth to loosen as a result of infection