Preventive Dentistry – Santa Clarita, CA
Routine Care Designed to Preserve Your Smile
Our dental office in Santa Clarita is an inviting and state-of-the-art facility that welcomes families who desire healthier smiles. Offering preventive services that range from general checkups and cleanings to fluoride treatment, oral cancer screenings, and custom-made nightguards for bruxism, we can provide the routine care your family needs to preserve your smiles for the future. At A New Smile Dental, Dr. Ramtin and our team are here to deliver the best, so call us today to schedule your next appointment.
Why Choose A New Smile Dental for Preventive Dentistry?
Dentist with Years of Experience & Advanced Training
Intraoral Cameras Used for Better Patient Education
We Welcome Your Dental Insurance
Dental Checkups & Cleanings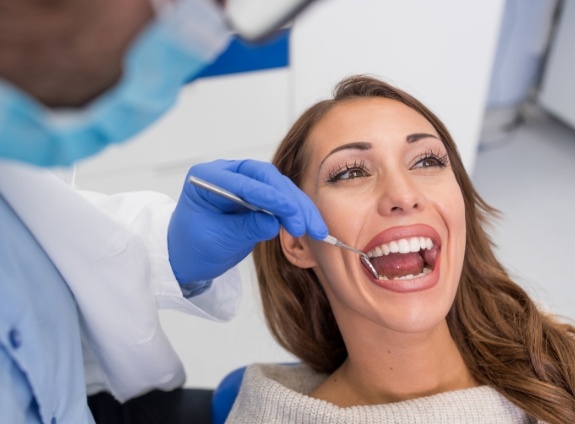 Regular dental checkups and cleanings are for individuals of any age. Tooth decay, cavities, and gum disease no know age, which is why it's essential that you maintain six-month appointments with our dental team. In doing so, we can pinpoint early signs of common oral health problems as well as any damage that may put your oral and overall health at risk. And with our thorough cleanings, we can eliminate accumulated plaque and tartar to minimize the potential for gum disease while helping to keep your smile in tip-top shape.
Family Dentistry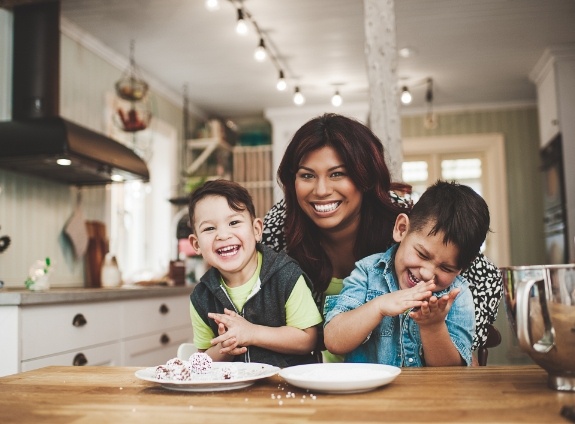 As a family dentist's office, we believe in taking care of smiles of all ages. Seeing both children and adults, our team can deliver exceptional service and care in a way that makes everyone feel as if they are part of the family. We know you want to do your best to ensure the health of your little one's teeth and gums, which is why you can count on us to offer exceptional dentistry that is convenient, comfortable, and worth your investment.
Learn More About Children's Dentistry
Oral Cancer Screening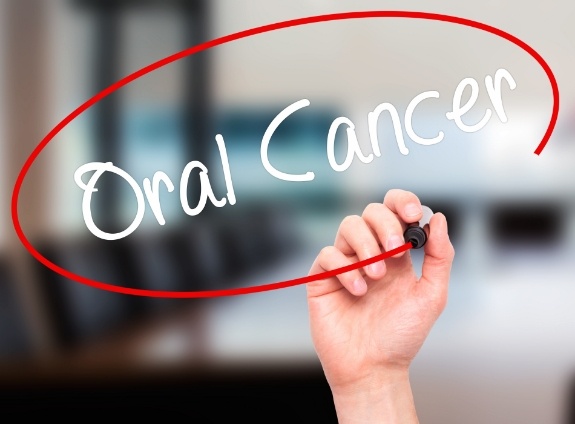 It is estimated that more than 50,000 people will be diagnosed with oral cancer this year. Statistics also state that one person dies every hour in the U.S. from this horrible disease. Dr. Ramtin wants you to avoid becoming a statistic, which is why he provides oral cancer screenings during regular checkups. These quick and painless exams allow us to check for abnormalities that might point to oral cancer. If we find anything that might be concerning, we will refer you to a specialist for further testing.
Fluoride Treatment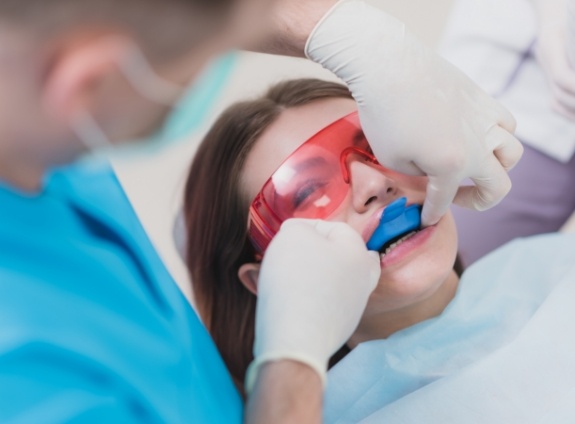 Designed to combat tooth decay and strengthen enamel, fluoride is a natural mineral that has proven beneficial for both children and adults for decades. Found in tap water, toothpaste brands, and various fruits and vegetables, most patients receive enough through these means to minimize their risk of cavities. However, for anyone who is considered at high risk for tooth decay, these efficient and effective fluoride treatments can be completed during a regular checkup to keep teeth protected in between appointments.
Nightguards for Bruxism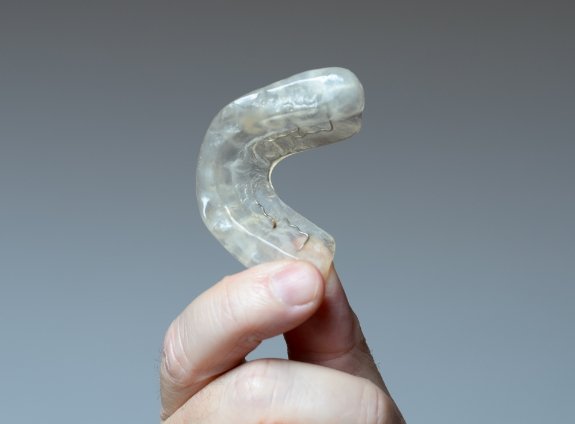 Bruxism is the clinical term for teeth grinding and clenching. Because this unhealthy habit usually occurs at night while you're asleep, you may not realize you've developed a problem until you meet with your dentist. Worn tooth enamel and chronic jaw pain are the two most common symptoms and without treatment, the pain and damage can worsen. With a customized nightguard that serves as a protective barrier, you can avoid a potential decline in your oral health while enjoying more restful sleep.