Restorative Dentistry – Santa Clarita, CA
Giving Your Smile Another Chance
No matter how well you take care of your teeth and gums at home, there is always the potential for a cavity to form or sudden dental injury. Because of this reality, Dr. Ramtin and our team offer restorative dentistry as a way to repair and restore teeth so that your smile is given another chance to thrive. Whether you need a tooth-colored filling or a customized dental crown, we use a variety of materials to craft a beautiful restoration that better protects your smile and improves your appearance. Give us a call today to schedule an appointment to learn more about our restorative options.
Why Choose A New Smile Dental for Restorative Dentistry?
High-Quality Materials for Maximum Protection
Digital Impression System for Less Mess
We Are In-Network with Many PPO Plans
Dental Crowns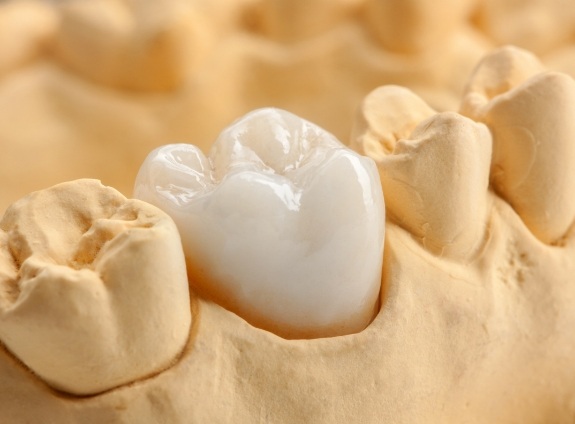 Dental crowns are commonly referred to as caps and serve to protect the visible portion of your tooth structure. When damage or decay affects the crown, it can spread to another area of the tooth, causing additional problems that require more complex dental care. With custom-made crowns, however, we can use EMAX, zirconia, or porcelain materials to create long-lasting restorations that look beautiful and safeguard your pearly whites.
Usually placed in just two appointments, our crowns are highly durable and can withstand normal, daily wear and tear. With proper care and maintenance, they can last 10-15 years so that you can enjoy a fully functional, better-looking, healthier smile.
Tooth-Colored Fillings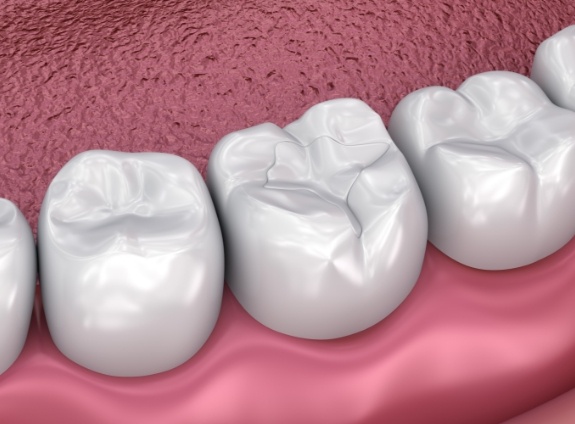 Developing a cavity can be bothersome, especially since you know it will require additional time and money spent at your dentist's office. But fortunately, the process of receiving a filling is much less cumbersome these days. We now use tooth-colored fillings that consist of composite resin. This malleable solution allows you to keep more of your natural tooth structure while also blending in with your existing enamel. With these unique restorations, you can improve the state of your smile in just one visit and take comfort in knowing it will remain in place for a decade or more with proper care.