Cosmetic Dentistry – Santa Clarita, CA
Turning Your Dream Smile Into a Reality
Possessing a beautiful smile can help to boost your confidence as well as your personal and professional opportunities. While our main focus is to ensure better oral health, we also understand that having eye-catching aesthetics is important as well. This is why we offer an array of cosmetic dental treatments that range from veneers and teeth whitening to smile makeovers and metal-free restorations. If you are tired of imperfections keeping you from looking your best, call us to schedule a consultation.
Why Choose A New Smile Dental for Cosmetic Dentistry?
Clear Aligner Treatment with Invisalign
Transformational Smile Makeovers
Fast, In-Office Teeth Whitening
Veneers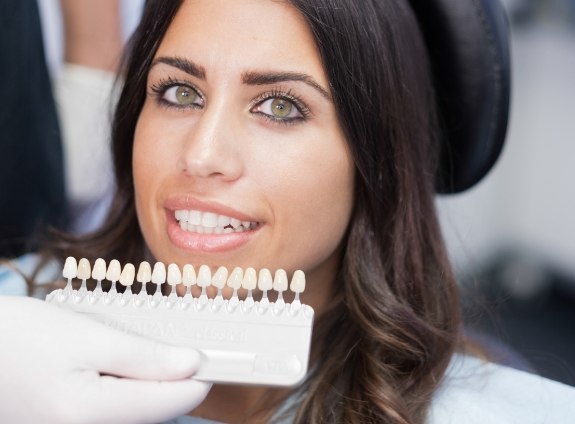 As thin sheath coverings that are bonded to the front surfaces of your teeth, these customized restorations can change the size, shape, and color of your smile. Offering a truly transformational way to boost your appearance, veneers can be placed in 2-3 appointments, effectively hiding chips, cracks, stains, discoloration, minor gaps, misshapen teeth, and slight misalignment. As a permanent cosmetic solution that requires a small amount of tooth enamel to be removed, these restorations can last a decade or longer with optimal care.
Metal-Free Restorations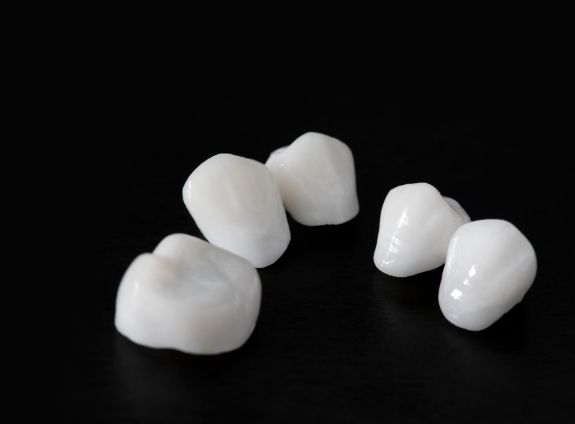 Metal-free restorations are a great alternative to traditional amalgam that can shine a spotlight on your dental care. Using EMAX materials, we can create a crown or another similar restoration that not only improves your appearance but also offers maximum protection against decay and damage. Metal-free materials are also helpful for individuals who suffer from metal allergies, and they're better for the environment.
Invisalign Clear Aligners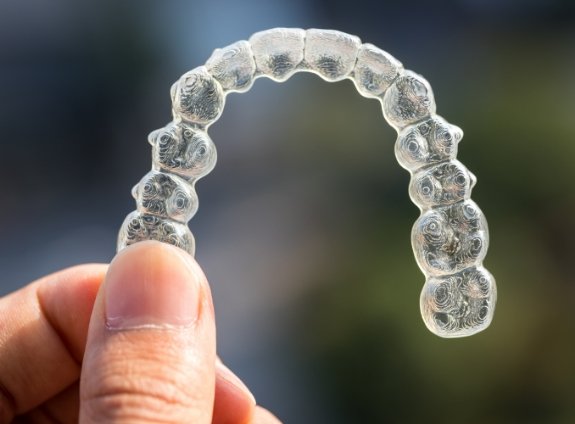 If you want to avoid traditional metal braces that appear bulky and often irritate your soft tissues, why not consider Invisalign clear aligners? These clear, plastic trays are customized to follow your smile as it progresses through treatment, ensuring optimal movement and comfort. With Invisalign, you can enjoy a more subtle form of orthodontics while also obtaining faster results depending on your case.
Learn More About Invisalign Clear Aligners
Teeth Whitening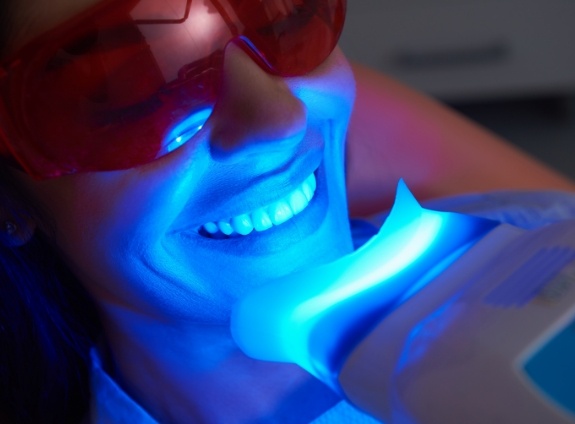 Stains and discoloration on your teeth can be a deterrent for future employers or even first dates. If you've thought about buying a store-bought kit to brighten your smile, don't waste your money. The reason is that professional teeth whitening like that offered by our team at A New Smile Dental provides exceptional results using only the highest-grade bleaching gel available. Whether you want to brighten your teeth using in-office Zoom whitening or opt for one of our customized take-home kits, you can rest easy knowing that our products will lend beautiful, timely results.
Smile Makeovers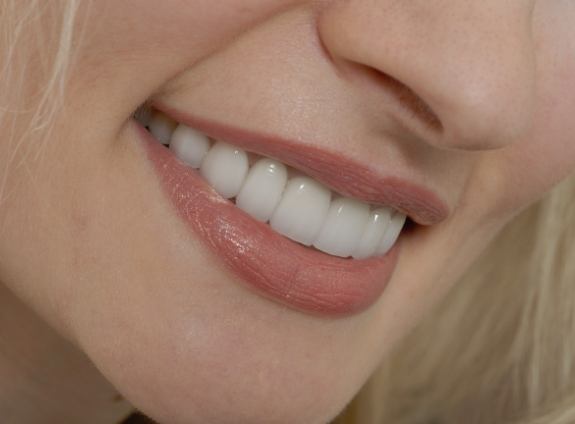 Countless patients feel as if their smiles are beyond hope. Plagues by decay, stains, cracks, and more, it can feel as if there is no chance for a brighter, healthier, more beautiful appearance. However, this isn't the case thanks to smile makeovers. By combining two or more services into a cohesive treatment plan, Dr. Ramtin and our team can address each problem area so that in the end, you see a new and improved smile that boosts your confidence like never before.