Gum Disease Treatment – Santa Clarita, CA
Treating Bleeding Gums with Effective Therapy
Gum disease is a common oral health problem that millions of Americans suffer from. While many are unaware of their symptoms or neglect to see the urgency of their situation, others recognize that bleeding, tender, and swollen gums are serious problems. At A New Smile Dental, our team is here to deliver effective gum disease treatment so that bone and tooth loss do not become a reality. Call us today if you suspect you may be suffering from gingivitis or advanced gum disease.
Why Choose A New Smile Dental for Gum Disease Treatment?
State-of-the-Art Dental Technology Used
Bacterial Reduction with Perio Protect Trays
Convenient Care in One Location
Scaling & Root Planing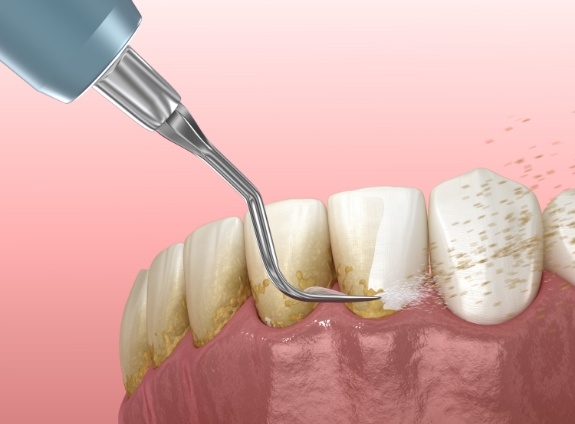 Scaling and root planing is a two-part process that many dentists use to curb gum disease and improve symptoms of bleeding, swelling, and gum pocket formation. The first step is to clear away any plaque and tartar build-up around the base of your teeth and below the gumline (scaling). Then, the second step (root planing) is to smooth the tooth roots so that gum tissues will reattach, and the chance of bacterial accumulation reduces.
Antibiotic Therapy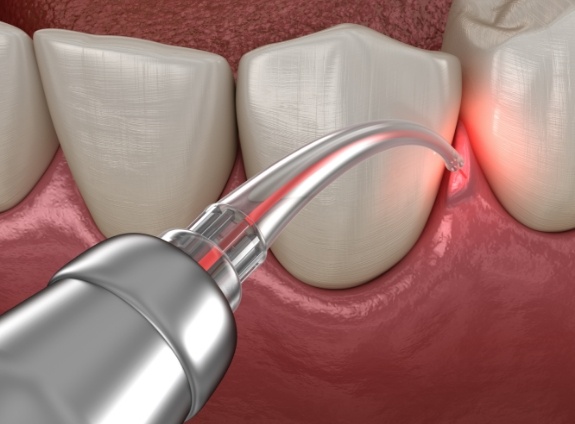 Another solution that many dentists use to treat gum disease is antibiotic therapy. Designed to fight off the potential of an infection, the medication is placed within the gum pockets, where it will slowly release over several weeks. As a result, it eliminates bacteria and helps the tissues to repair themselves while bonding with the tooth roots.
Perio Protect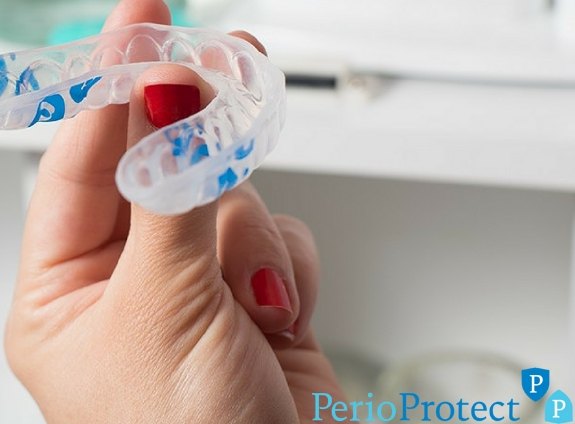 To further treat gum disease at home, our team is pleased to offer a solution that many dentists do not – Perio Protect. This comprehensive way to treat periodontal disease uses clear trays and a specialized medication that is designed to fight off infections. You simply apply the medication to the tray and wear it for a few minutes each day. The medicine then spreads into the gum pockets to treat areas of the infected tissue that cannot be reached or cleaned with regular oral healthcare products.