Missing Teeth – Santa Clarita, CA
Say Goodbye to the Gaps in Your Smile
According to researchers, nearly 70% of adults between the ages of 35 and 44 have lost one or more permanent teeth. This might seem discouraging but there's good news. Our team at A New Smile Dental is here to offer effective tooth replacement solutions that will restore functionality, aesthetics, and oral health. Using dental bridges, dentures, and dental implants, we can help you say goodbye to the gaps in your smile for good. If you're interested in learning more about how you can take the first step toward a complete smile, call us today.
Why Choose A New Smile Dental for Replacing Missing Teeth?
In-House Dental Implant Placement
Advanced Technology for Improved Accuracy
Natural-Looking Materials Used
Dental Bridges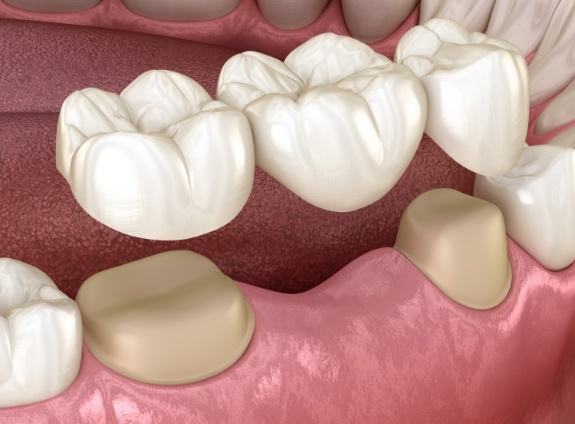 Dental bridges are one of the most popular methods of tooth replacement available. Used for decades by dental professionals to fill in gaps, they consist of two dental crowns that are placed over the visible portions of healthy tooth structures. They serve as anchors for the rest of the bridge, which includes pontics (artificial teeth) that rest on top of your gums. By filling in the space, you are free to eat, speak, and smile with greater ease, and as long as you take proper care of your new teeth, you can expect them to last a decade or more.
Dentures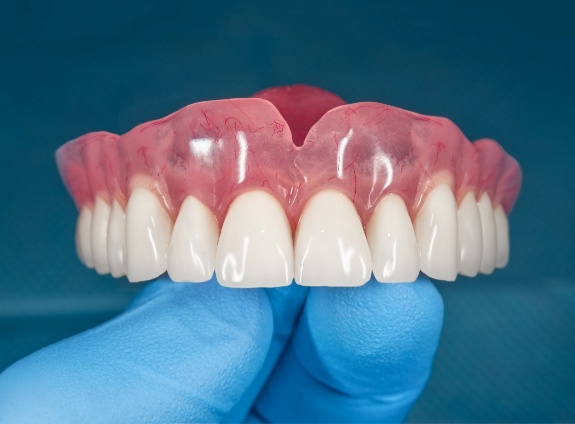 Traditional dentures are often viewed as something only "old people" receive, but the reality is that they are beneficial for young and even middle-aged adults as well. Whether you're missing multiple teeth or an entire row, partial and full dentures can be a great way to recapture your smile. Made from acrylic bases that appear gum-colored, artificial teeth are placed in the appropriate areas to help recreate complete smiles. Partial dentures rely on metal clasps that attach to natural teeth, while full dentures require denture adhesive and your natural suction to hold them in place.
Dental Implants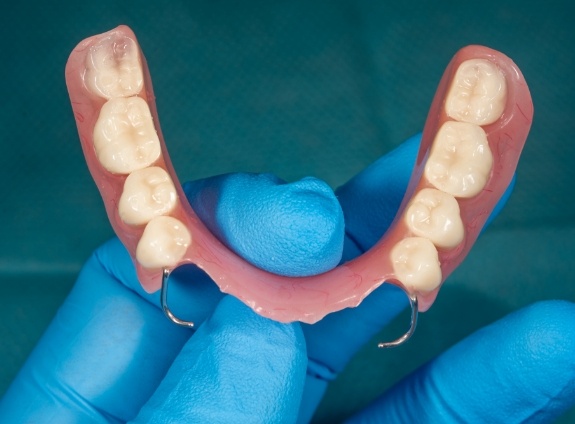 If you want a solution that can restore the complete root-to-crown structure, you can't go wrong with dental implants. Made of titanium because of its ability to seamlessly fuse with bone tissues, they mimic the natural tooth root, providing continuous stimulation to your jawbone. This prevents facial sagging while also creating a solid foundation for your new teeth. And because dental implants are highly versatile, they can serve as the base for a single dental implant crown, an implant bridge, or a customized implant denture.