Advanced Dental Technology – Santa Clarita, CA
Updated Technologies Brought to You
Many dental offices throughout the area continue to use more traditional radiographs and technologies but that is not the case at A New Smile Dental. Our team believes in providing innovative solutions, technologies, and techniques that will produce a more positive patient experience. Complete with an iTero digital impression system, intraoral camera, and digital X-rays, we can take the stress out of dentistry and instead, deliver comfortable approaches that make for an easier and more enjoyable dental visit.
Digital Impression System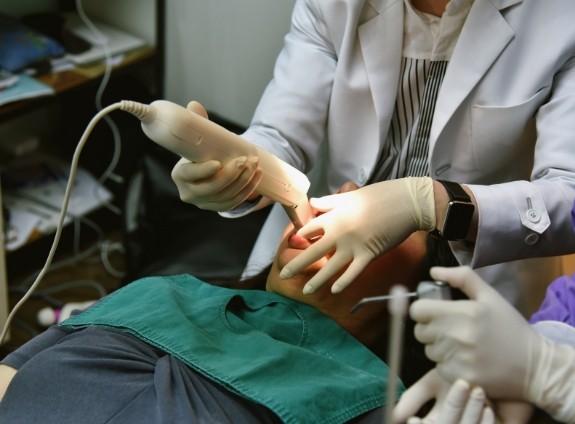 When requiring dental impressions for a custom-made restoration, we use an iTero digital impression system, which allows us to avoid the cold, messy dental putty of years past. Patients with sensitive gag reflexes often struggled when impressions were necessary. But now, the use of a handheld scanner quickly captures images of a person's smile and combines them to create a 3D model. This not only ensures a more pleasant experience but also, more enhanced imaging that produces accurate results.
Intraoral Camera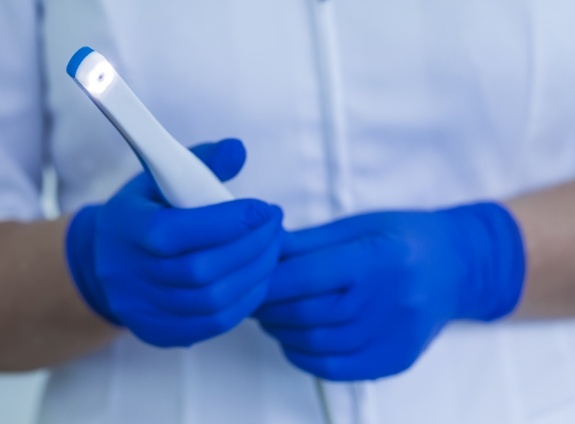 Our Mouthwatch intraoral camera takes the guessing game out of dental care now that patients can view what is going on inside their mouths alongside our dentists. Using a camera-tipped, handheld device, we can scan the teeth and gums so that the images are projected onto a chairside monitor for easy viewing. In just seconds, our team can deliver more detailed explanations about the status of a patient's oral health and why certain treatment options are necessary.
Digital X-Rays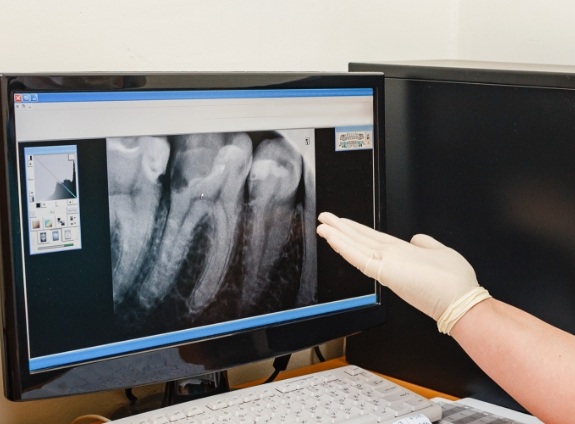 Digital X-rays are unlike their previous counterparts. While dentists were subjected to hours spent in a dark room, using harsh chemicals to produce lackluster images, the technology used today quickly captures higher-resolution photos of a person's teeth, gums, jawbone, and underlying oral structure. Not only do these images allow for improved treatment planning, but they also help patients to see problem areas more clearly, which can be used to further educate individuals on the importance of good oral hygiene.